2015 INFINITI QX80 Reviews
March 18 2015, INFINITI North Vancouver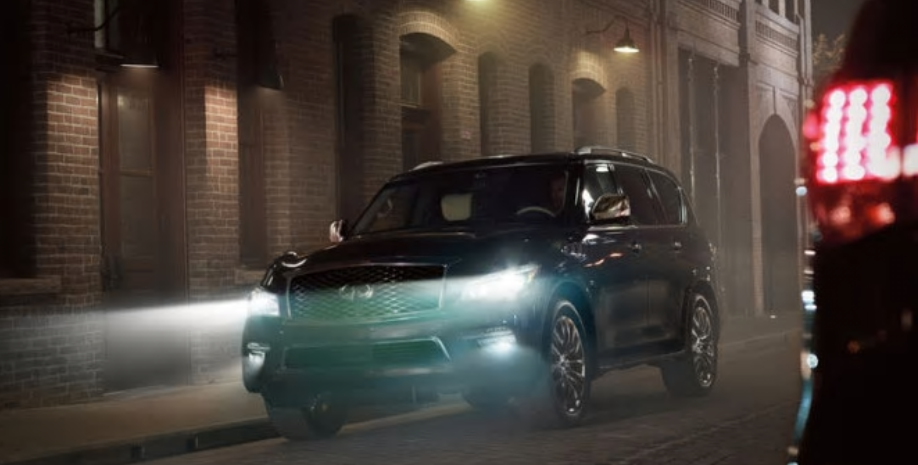 2015 Cadillac Escalade vs. 2015 INFINITI QX80: Which is Better?
In the end, however, the INFINITI offers a few exclusive features that the Escalade simply doesn't have. Our favorite is the excellent Around View 360-degree camera system, which uses four cameras to make it tremendously easy to squeeze into tight spaces -- a huge benefit for vehicles as big as these. The INFINITI also offers forward-collision mitigation and even a lane-keeping assist feature that will help steer the SUV back into its lane should you start to drift away from your intended path. While we're impressed with the capabilities of GM's OnStar system, we like the geo-fencing and maximum speed notifications offered by the INFINITI Connection system.
Read more at Autotrader
2015 INFINITI QX80 Review
Distance Control Technology (DCA). Equipped with radar based adaptive cruise control, the QX80 can do so much more. Even with adaptive cruise turned off, as long as DCA is active, autonomous braking can bring the QX to a complete stop in slow moving traffic when approaching a stationary vehicle. Primarily a safety feature, it works great in stop and go traffic to keep the INFINITI off the vehicle in front - a plus in today's overly distract-driving society. Of course, lazy drivers may exploit this feature, as you know; actually depressing the brake pedal is hard work.
Read more at AutoGuide