INFINITI Adds Sportier I-Line Styling to 2019 Q50 and Q60 Red Sport 400
February 11 2019, Trevor Hofmann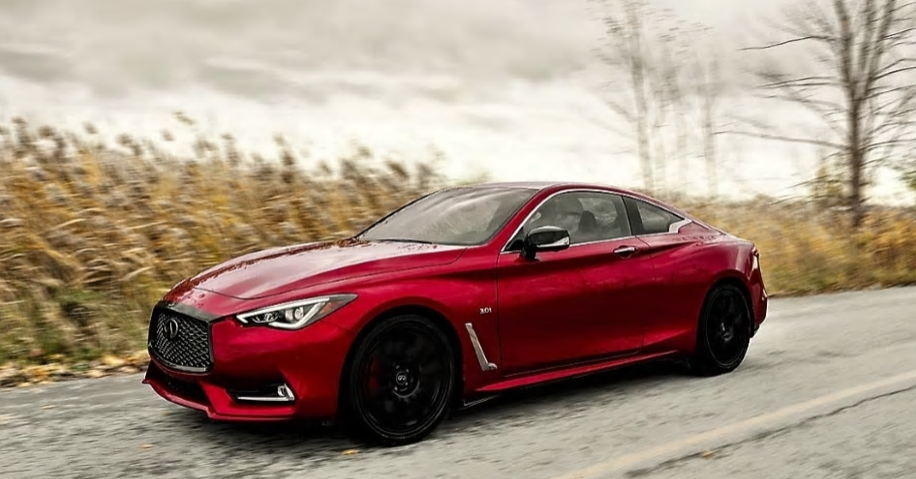 Canadian-exclusive I-Line trim makes top-line Q50 and Q60 really stand out
INFINITI arrived at last month's Montreal auto show with a totally new Canadian-exclusive "I-LINE" trim upgrade for the sportiest versions of its popular Q50 luxury sedan and Q60 sports coupe, setting the stage for a future sub-brand to come.
To clarify, INFINITI is in the process of replacing the Q50 and Q60 Red Sport 400 models available last year and earlier this year with the new Q50 I-Line Red Sport 400 and Q60 I-Line Red Sport 400, which thanks to some significant visual upgrades means that premium buyers stepping up to one of the Japanese luxury brand's 400 horsepower I-Line Red Sport 400 models, now get more wow factor for their money.

Derived from the words "Inspired Line," the new I-Line blackens both models' grille surrounds so they appear larger and bolder, plus more closely aligned with the glossy black fog lamp bezels and identical inky shade used for the diffuser-style rear bumpers found on the outgoing Red Sport 400 cars, while the rear deck lid spoiler has been upgraded to high-gloss carbon fibre for a sophisticated look and appeal, and the wheel wells filled with unique custom imported glossy black finish 19-inch alloy wheels on the same 245/40 all-season run-flat performance tires as last year's models.

Pricing for the 2019 Q50 I-Line Red Sport 400 sport sedan starts at $56,195, while the 2019 Q60 I-Line Red Sport 400 sports coupe can be had for $65,295. Both models are available from INFINITI North Vancouver, so give us a call at (888) 204-5481 or drop by the showroom at 819 Automall Drive, North Vancouver to find out more.