INFINITI Drives First Registered Us-Spec Car Through Cuban Streets in 58 Years
December 08 2016, Trevor Hofmann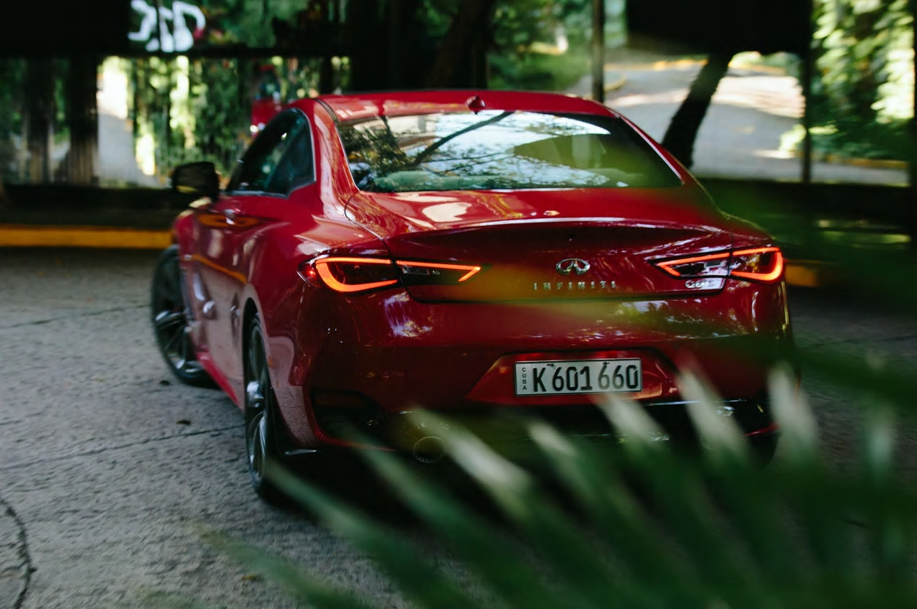 Cubanoamericano Design Head Alfonso Albaisa Discovers His Artistic Roots
You can't make stuff like this up. Alfonso Albaisa, INFINITI's executive design director, is the great-nephew of mid-century modern architect Max Borges-Recio, renowned for designing Havana, Cuba's fabulous and world famous Cabaret Tropicana, as well as Club Náutico. Now that the U.S. has reopened its embassy and is allowing trade and tourism between the two countries, could there be a better opportunity for a family reunion?
For a bit of background, the Tropicana Club, which came to life in 1939 at Villa Mina, a large suburban estate in Havana's Marianao neighborhood, helped spread Cuba's rich, vibrant culture internationally, and of course was the inspiration for the fictional Manhattan nightclub of the same name in "I Love Lucy", where Lucy's (Lucille Ball) husband Ricky Ricardo (played by Cuban-born Desi Arnaz) was a singer and bandleader. The TV venue has since been recreated in real-life, not to mention the Tropicana name has also been used for hotel casinos in Atlantic City and Las Vegas, but there's never anything quite like the original. Club Náutico (Nautical) traces its roots back to the '20s, although Borges-Recio's involvement with the social club was an extensive redesign and expansion in 1953.
Architecturally, both the Tropicana and revised Club Náutico are known for enormous arched porticos covered by expanding vaults, some might even say similar in concept to the double-arch design INFINITI now uses for its eye-catching grille. No car in the Japanese luxury brand's lineup makes the now trademark design element look better than the completely redesigned 2017 Q60 sports coupe, so it only made sense for INFINITI to reunite Señor Albaisa with his great-uncle's work while at the wheel of a new Q60 Red Sport 400.
Fortunately INFINITI didn't only provide a beautiful backdrop of photos for you to sift through, but also a five-minute video of Miami-born and raised, Japan-based Albaisa landing in Cuba for the first time, experiencing the land of his forefathers, including the family residence his uncle designed and lived in, and seeing Cubans react to the first INFINITI they've ever laid eyes upon, not to mention the first U.S.-specification vehicle registered in the island nation in 58 years.
Albaisa is responsible for INFINITI's global design, so therefore the Q60 is his baby, as are all the brand's most recent models. So take five minutes to enjoy this beautiful moment, which not only shows a celebrated car designer discovering the origins of his own "design DNA" while experiencing his family homeland for the first time, but also the milestone significance of a modern car driving through a land otherwise appearing to be locked within a far removed, distant past.