INFINITI Offers Formula One Dream Jobs to Aspiring Engineers
April 14 2016, Trevor Hofmann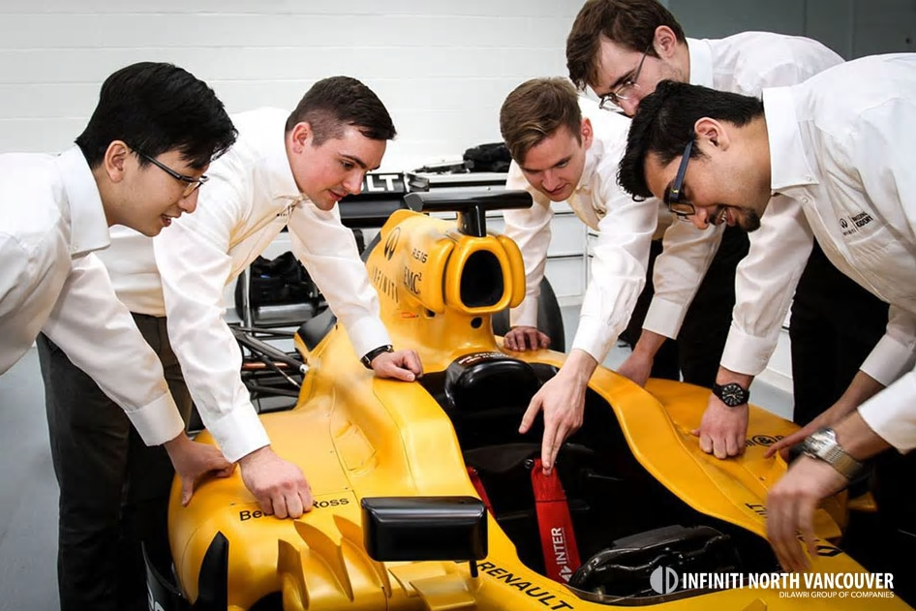 Canadian Winner Felix Lamy Joins INFINITI at Montreal Auto Show
In Formula One, motorsport's top echelon, the engineers that make the cars fast, fuel-efficient, reliable and safe are at least as important as the drivers that pilot them.
INFINITI has long played an important role in the FIA-sanctioned series, and now that its European partner Renault is back as a fully-fledged manufacturer team instead of just a championship winning engine supplier, INFINITI is more involved than ever before.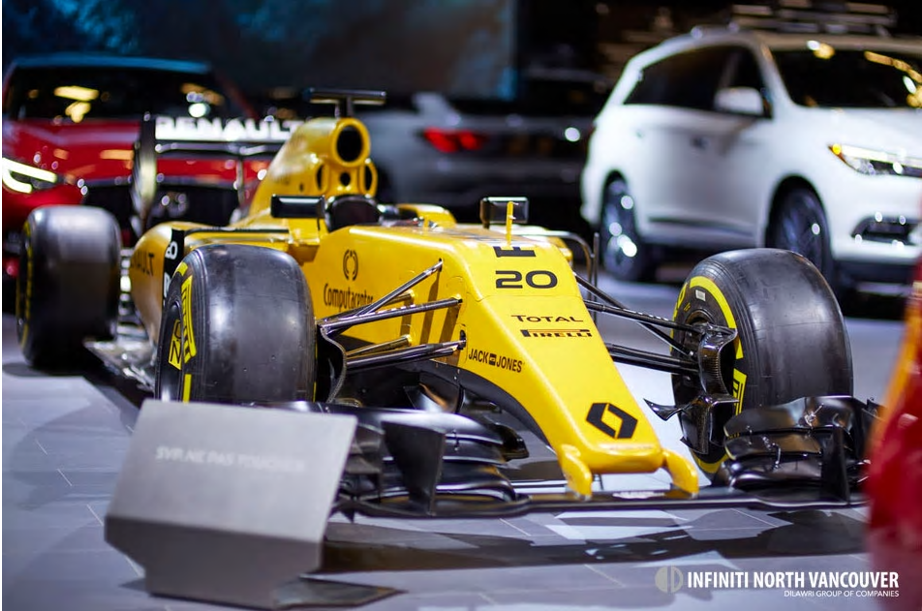 A Money-Can't-Buy Hands-On Experience
Over the past three years the Japanese luxury brand has offered an opportunity for talented young engineers to take part in Renault's F1 efforts, calling it "a money-can't-buy, life changing career opportunity for seven world-class students," in a press release announcing the fourth successive year of the INFINITI Engineering Academy.
On hand for the announcement at the January 16, 2017 Autosport International Show in Birmingham, England were Tommaso Volpe, Director, INFINITI Global Motorsport and Cyril Abiteboul, Managing Director, Renault Sport Formula One Team, who lauded both INFINITI Motor Company and the Renault Sport Formula One Team for the program.
"Thanks to our close Technical Partnership with the Renault Sport Formula One Team, we can offer seven engineers from all over the world a truly technically rich, multi-discipline and multi-cultural engineering placement," said Volpe. "We are really proud to see this project growing year after year and our past Academy Engineers being so successful in their careers. The level of interest we are receiving from students all over the world is absolutely fantastic, so of course we are delighted to launch the fourth edition of this truly unique program."

Apprenticeship Programs Like the INFINITI Engineering Academy Are Rare
The students will gain hands-on experience from leading INFINITI and Renault F1 team engineers, and for a second year in a row one Canadian student will be selected for the 12-month "dream job".
Also taking part in the event were William Priest, a 2014 INFINITI Academy Engineer from Exeter, UK, who is now a full-time engineer with the Japanese luxury brand; Daniel Sanham, a 2015 winner from Nottingham, UK, who just signed a full-time contract with the Renault Sport Formula One Team; and Caitlin Bunt, a 2016 winner from Illinois, USA and the first female to join the program.

Felix Lamy, the First-Ever Canadian Winner in 2016, Joined INFINITI at the Montreal Auto Show to Talk About the Program.
"It was an honour to be chosen as the first Canadian winner of the INFINITI Engineering Academy, and I still have this surreal feeling two months into this dream-come-true-placement," says Félix Lamy. "INFINITI is doing something exceptional that no one else in the industry is through the INFINITI Engineering Academy. I'm at the forefront of automotive and motorsport engineering, and it's been incredible learning about how the two worlds intersect, and the end result on both sides. It's a pleasure to be home in Quebec and share my journey so far with the people who helped me get to this point in my engineering career."

Motorsport Benefits Racing Programs and Manufacturers of Road-Going Cars
One of the reasons automakers get involved with motorsport is to develop new technologies for the track that have application in road-going vehicles when they advance performance, enhance fuel-economy, improve reliability, offer safety benefits, or make some other contribution. Likewise, in order to improve the sport by making rival teams more competitive, motorsport needs the same types of contributions from the auto sector.
"With Formula One more relevant to the automotive industry than ever and our Academy engineers at the cutting edge of both automotive and motorsport engineering, we are perfectly placed to explore, understand and encourage the crossover of technology between our two companies and disciplines," added Volpe.
In the case of modern F1, the inclusion of energy recovery systems and hybrid-electric boost for the 2014 season forward has caused all teams to rely even more on engine manufacturers' experience in HEV technology, which has been available in modern-day road-going cars since 1997. Additionally, motorsport is a high-pressure training ground perfectly designed to nurture young talent like those taking part in the INFINITI Engineering Academy. In essence, both the F1 racing teams and the auto manufacturers make considerable gains by being involved.
"INFINITI brings two key elements to the Renault Sport Formula One Team: expertise in the Energy Recovery Systems (ERS) through Performance Hybrid technology and an international diversity of young, fresh thinking engineering talent, thanks to the Academy," commented Cyril Abiteboul. "These globally sourced students not only bring fresh perspectives to the team but also the latest learnings from road car hybrid technology, of which INFINITI is a pioneer."
For 2017, the INFINITI Engineering Academy will be looking for candidates from seven global regions, including Asia & Oceania, Canada, China, Europe (including Russia), Mexico, Middle East and the US.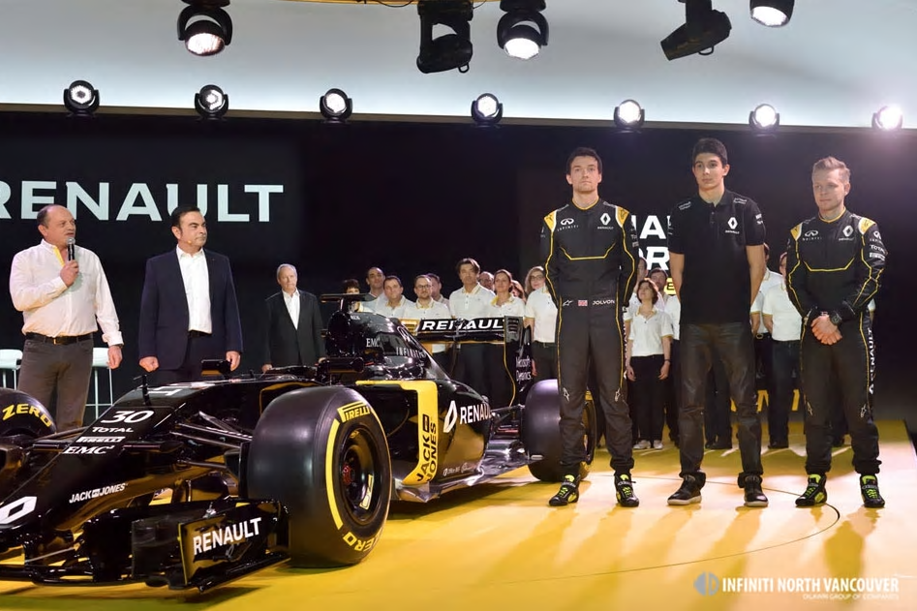 INFINITI's Award Winning VR-Series Engine an Engineering Marvel
Evidence of INFINITI's engineering programs paying off can be seen in its new 3.0-litre twin-turbo V6 engine, which was recently recognized by Wards 10 Best Engines list for 2017. This VR-series engine is found in the Q50 sports sedan and entirely new Q60 sports coupe."This is an evolutionary time for INFINITI in Canada. The sedans in our lineup continue their legendary trend to offer style, precision and power thanks to the award-winning VR-series engines. There are more INFINITI crossovers on the road than ever before, and the sports coupe segment has a new vanguard for style and appeal through the gorgeous INFINITI Q60," said Stephen Lester, managing director of INFINITI Canada. "Underlying our lineup is the partnership with the Renault Sport Formula One Team, which drives crossover technology from track-to-road. Félix Lamy's involvement in press day is a proof point to how INFINITI is revolutionizing the industry. The INFINITI Engineering Academy exemplifies the benefits a motorsport-automotive partnership brings to the customer, and with Félix's involvement, Canada is playing an even larger role in that."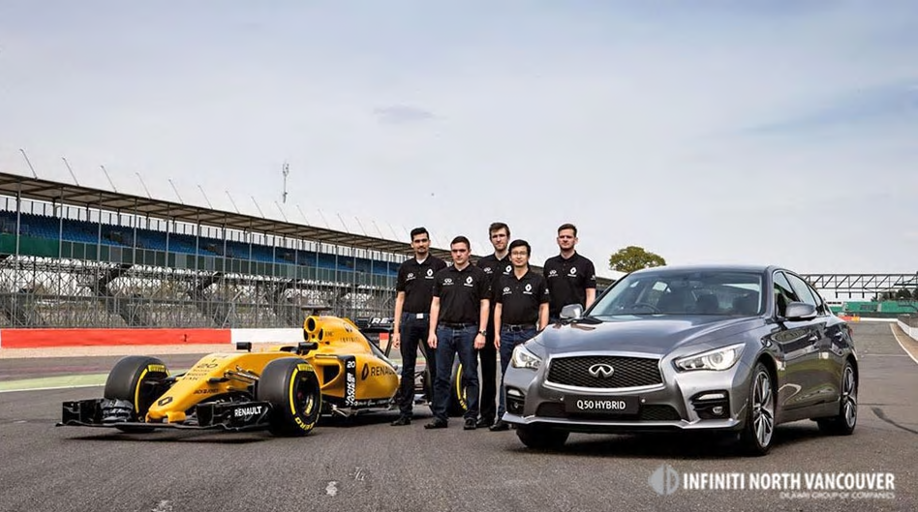 Interested candidates can register at academy.INFINITI.com.